"Five o'clock Tea" organised by the supporters' club of the "BRITANNIA in BAMBERG" festival in the "Bücherstube Martin" bookshop
The supporters' club of the "BRITANNIA in BAMBERG" festival is a closely related partner of the German-British Society Nuremberg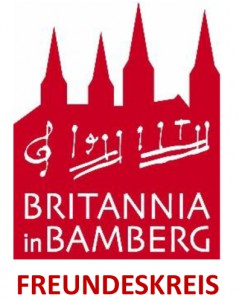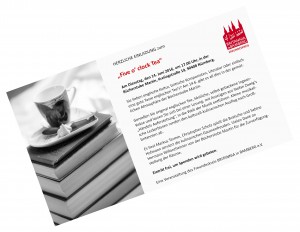 On Tuesday, 14th June 2016, fans of English culture, British composers and British lietarture as well as people who just love a good cup of English tea met in the cosy atmosphere of the Bücherstube Martin bookshop in Krelingstraße 19, Nuremberg.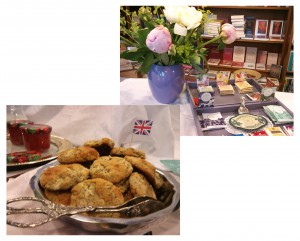 At this event organised by the supporters' club of the "BRITANNIA in BAMBERG" festival enjoyed delicious home-made ginger biscuits alongside their real English tea and were taken away into the world of music by excerpts from Stefan Zweig's "Händels Auferstehung" (Handel's Resurrection. Little musical delicacies rounded off this cultural and culinary excursion to Great Britain.
The texts were read by Markus Termin; Christopher Scholz accompanied him by playing the viola. The delicacies were served by Sabine Hofmann serviert. Our special thanks goes to Hermann Willanzheimer for allowing this event to take place in his shop.
Further information on the supporters' club of the "BRITANNIA in BAMBERG" festival and the festival itself:
Website of the supporters' clob of the "BRITANNIA IN BAMBERG" festival (German)
Supporters' club of the "BRITANNIA IN BAMBERG" festival on Facebook (German)